16/05/2023
Strengthening the fight against corruption in Zambia through Twinning project – insights from Lusaka
The Twinning project "Peer-to-Peer institutional support to the Anti-Corruption Commission" in Zambia in 2021 marked the expansion of the EU's Twinning instrument beyond its traditional cooperation area e.g. in the European region, the Middle East, the Caucasus and Central Asia. The project aims at strengthening the capacity of the Anti-Corruption Commission and consequently enhancing the accountability, transparency and effectiveness in the management of public resources.  HAUS in a lead partner in this first Twining project implemented in Sub-Saharan Africa.
Administration in Finland and Germany, implementation in Zambia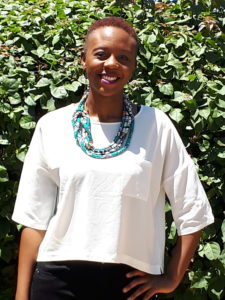 While HAUS home office in Helsinki has a central role in coordinating the project and its activities, the team of the Resident Twinning Advisor in Lusaka, complemented by the Finnish-German-Austrian short-term experts and the local counterparts, ensure the day-to-day project management and advancing of the project objectives. The Resident Twinning Advisor Assistant, Ms. Chizange Musonda, plays a central role in this work.
Ms. Musonda, who joined the project in early 2022, describes the work as an interesting opportunity to understand and support enhancing the capacities and effectiveness of the Anti-Corruption Commission. This Twinning project is the first EU project for Ms. Musonda. While the administration of the project is done in Helsinki, the Resident Twinning Advisor with the support of Resident Twinning Advisor Assistant ensure that the project progresses in the Twinning partner country. For Ms. Musonda this also means close collaboration with the colleagues at Anti-Corruption Commission and coordinating the missions of the international pool of short-term experts in Zambia.
Progress and achievements already visible
Ms. Musonda notes the initial impacts of the project are already visible. The establishment of network of government agencies between the Anti-Corruption Commission and other collaborators has progressed, and trust has been gradually promoted. Ms. Musonda notes this to be one of the most important achievements:
"Because our experts are working with the colleagues of Anti-Corruption Commission and support them in their daily work, the mutual respect and appreciation are important. The results can only be achieved together."
The specific objective of the project with the Anti-Corruption Commission focuses on enhancing the management and technical capacity. The components of the project concentrate on reviewing the legislative and regulatory framework in Zambia, enhancing the detection, investigation and prosecution of corruption cases, as well as capacity building of the public and private sector on anti-corruption awareness. Also strengthening the network within government agencies in the fight against corruption is an essential part of the project implementation. These objectives can already be seen in the Anti-Corruption Commission's operations, as noted by Ms. Musonda.