01/06/2023
Greetings from stage 1 of Leadership Academy Programme!
What combines 21 municipality and welfare area leaders, sticky notes, and role plays surrounded by a Finnish nature as green as Käärijä´s bolero? Leadership Academy Programme (LAP) stage 1 of course!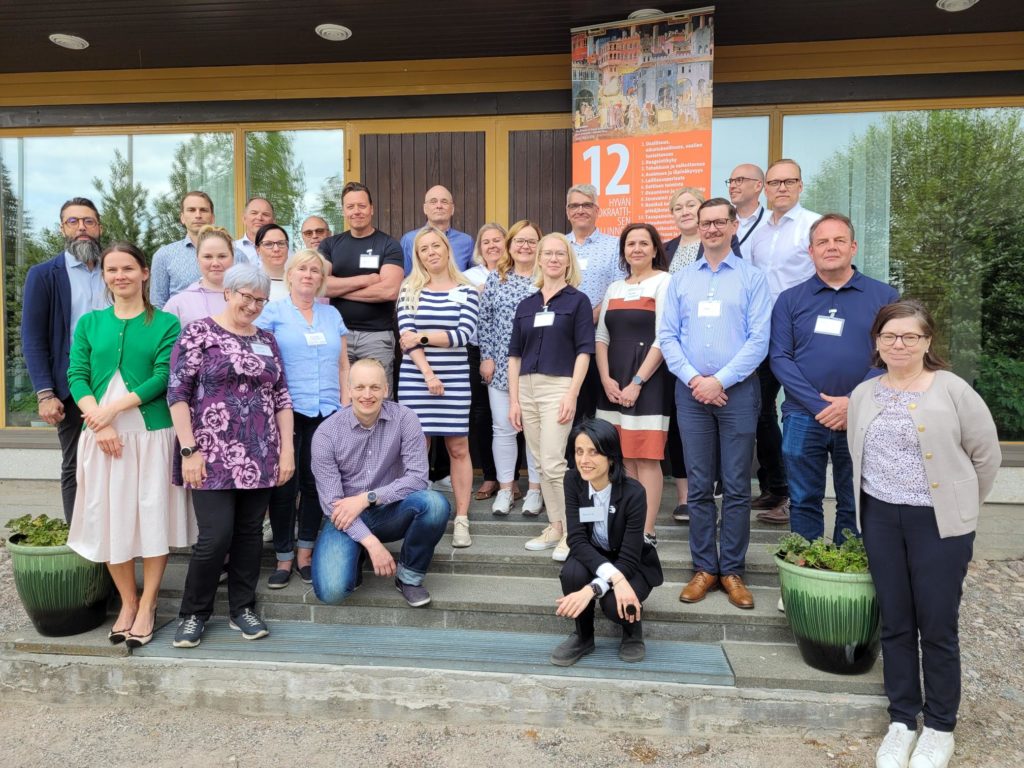 The intense days of learning, discussions, and knowledge sharing took place 22.-24.5 in Porvoo when the LAP stage 1 dived into the 12 Principles for Good Democratic Governance and the leadership for organizations. The interactive approach, lively discourse, and group work conducted even during the energizing 3 km walk (!) enabled a valuable exchange of experiences and practices. Examining good governance and current challenges from the leadership perspectives also paid the way for new ideas to emerge.
The Leadership Academy Programme – implemented by HAUS and the Ministry for Finance and co-funded by the Council of Europe and European Union, will continue with its stage 2 during the fall. In the meanwhile, participants surely are not only spending their well-earned summer leaves but also bridging the LAP stages with the given homework.
Looking forward LAP stage 2 and a leap to the leadership for strategy!
Text: Pia Horttanainen Croxford