15/03/2023
Finland commits to deliver good governance and balanced local economy
Finnish actors met in an advisory group and training of trainers event to develop Finnish good governance and local economies. The Council of Europe-EU join project was launched in September 2022.
The project co-funded by the Council of Europe and European Union via the Technical Support Instrument 2022 aims to improve good democratic governance through a legislative framework at local and regional level and to increase capacities, knowledge and skills. The main beneficiary and project partner in Finland lies with the Ministry of Finance, but the different activities are shared between HAUS, the Regional Council of Central Finland, the City of Turku and other stakeholders.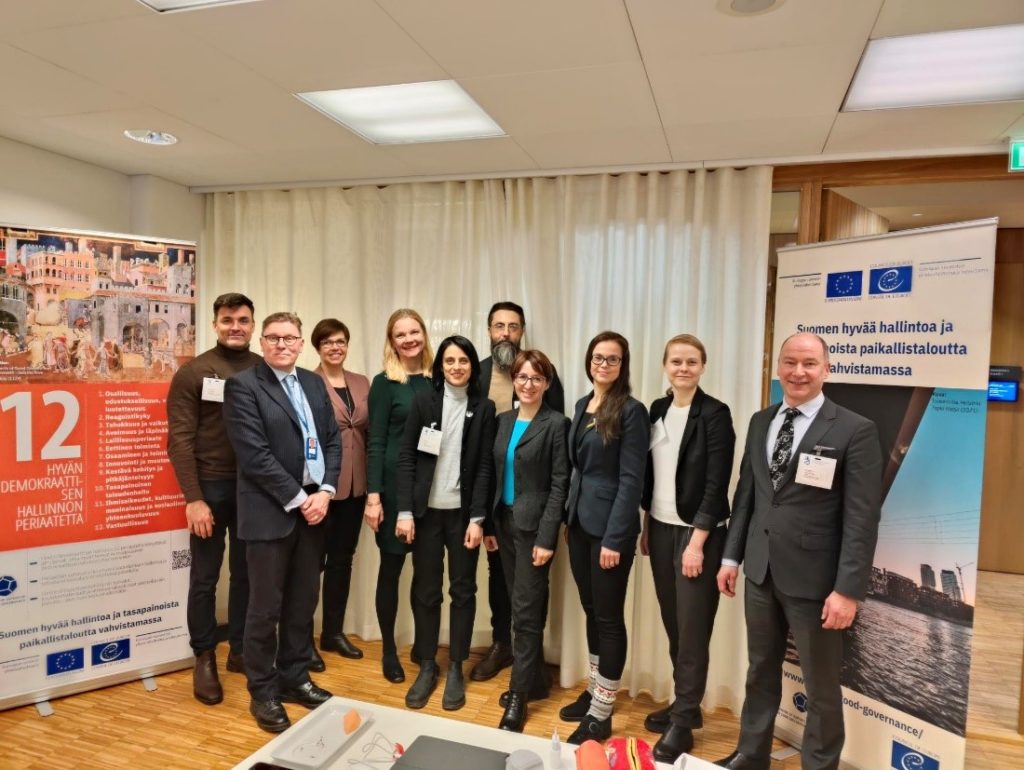 Governance agenda towards strengthening good governance and the local economy
HAUS is responsible for the implementation of good governance training and related workshops. The Leadership Academy Programme, a tool developed by the Council of Europe, will be piloted for the first time in Finland. Our trainers came together with Council of Europe trainers for a two-day training of trainers. Our trainer Pia Horttanainen commented on the event and the leadership programme:
The programme is a truly interactive leadership training programme that provides a framework for peer learning, sharing ideas and working together. The programme has a strong European framework, builds on the 12 fundamental principles of good democratic governance and builds capacity for leadership in the public sector, particularly in local government, in terms of organisation, strategic planning and capacity development and strengthening. 
This unique training programme, through its timeliness and delivery, provides an excellent opportunity to examine good governance and the challenges of the current state of leadership from an analytical, solution-oriented and people-centred perspective. HAUS will launch a separate call for participants in the Leadership Academy during the spring.